Multi-Device support over any network
Supporting Wide-range of Devices Your Workforce Depend Upon
NuovoTeam PTT supports a wide range of devices ranging from smartphones to Rugged and custom PTT devices to iOS devices over any network connection.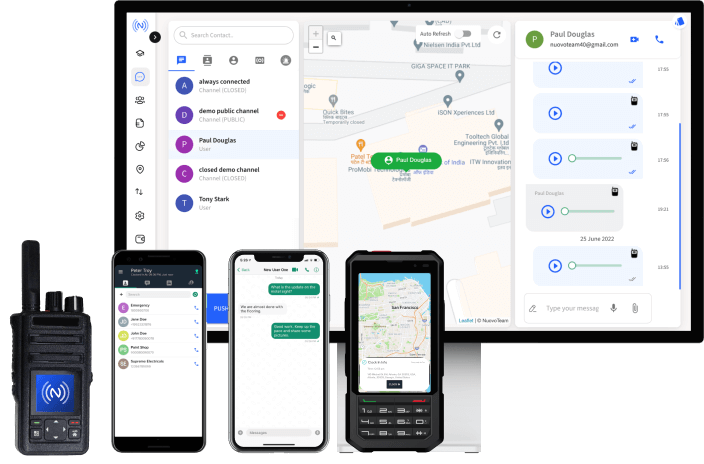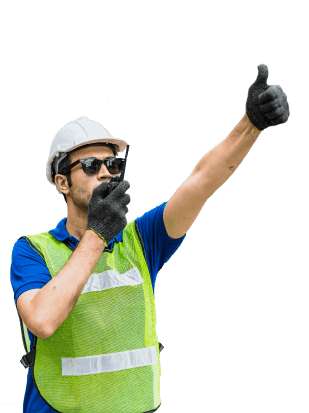 Keeping Mobile Workforce Connected
Swift and Reliable Communication with Your FieldForce with NuovoTeam Push-to-Talk
Software-based Push-to-Talk (PTT) app replicates the Physical Walkie Talkie experience. With a push of a single button, you can do one-to-many mobile voice communication without ringing or dialing steps as seen in the regular phone call.
Instant Push-to-Talk (PTT) communication
Communicate with your team via lightning fast Push-to-Talk (PTT) Mobile app over Wi-Fi or mobile data.
Use any device across any network
You can use a wide range of smartphones (Android Phones or iPhones), rugged devices or custom/purpose-built devices.
Location Tracking
With our privacy focused location tracking you can locate users in the field in real-time.